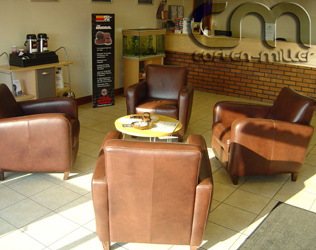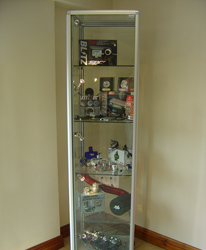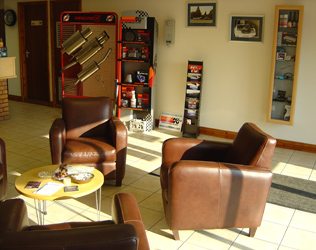 About Us
Although the company's founder John Corten-Miller passed away in 2004, we remain true to his fundamental principle of quality and service. From the early days we decided to concentrate on being at the forefront of performance and diagnostic tuning. John's sons Ben and Tom now run the business along with other family members, they continue to lead the field in Lincolnshire for performance tuning.
With a staff of fully trained technicians we are able to offer full maintenance, servicing and MOT facilities for all makes of vehicle. We also offer full engine and cylinder head rebuilds.
In 2006 we replaced our old 2WD dyno with a new 4WD Dyno Dynamics rolling road, this "state of the art" piece of equipment ensures we can offer the best facilities for power tests, tuning and rolling road days.
Since 1979 we have continued to build the business on our reputation. We have a wealth of technical expertise and knowledge which gives our team great pleasure to be able use this to benefit our customers locally and nationally.
Our Facility
Based in the small village of Friskney just off the A52 we have large premises with parking for over 30 vehicles. A large reception/showroom with comfy seating, hot and cold drink facilities and free wifi means waiting for your vehicle doesn't have to be a chore.
Currently, our workshop consists of three service ramps and one MOT lift. We have three full time technicians and two auto electricians meaning a fast and efficient service with minimal waiting times. Adjacent to the workshop is a dedicated cylinder head shop and engine building room. As well as repairing our own cylinder heads this service is available to trade customers. The dyno room is purpose built with large outside wall mounted fans which feed the main fan with cool air. Our Dyno is used for all our tuning work and is one of the finest facilities in the country.
If you do not see a part or service on our website you require, please call us to discuss your needs.
We trust our website gives you a brief insight into our company and hope we can be of service to you in the future.